I wanted to thank you for the efficiency you have shown in sending my order for a diamond ring which arrived on time. However I did not receive the certificate of
The online shopping process is secure Most people are relatively skeptical about buying online, especially when it comes to expensive products like diamond jewelry. For DIAMANT-ANVERS, safety is above all. We have implemented a validation process to ensure that our customers can safely surf our web:

a) Https: when you get to the shipping and payment information steps, the address bar will change from http to HTTPS (Hypertext Transfer Protocol Secure), a combination of traditional HTTP and SSL (Secured Socket Layer), used to prevent fraudulent activity and to ensure that the website represents a safe source. The SSL certificate will facilitate all our details for you. DIAMANT-ANVERS is also registered with the partners that we detail below. b) PCI (Payment Card Industry): which issues security recommendations on card payments and provides information on the security standards in force. The organization was founded by American Express, Discover Financial Services, JCB, International, MasterCard Worldwide and Visa, Inc.

Payment method

DIAMANT-ANVERS offers you different payment methods - all secure - in order to make your purchases in complete safety.

· Payment by Kwixo (Receive and Pay)

Online payment: how does it work? Pay for your Internet purchases with Kwixo: it's convenient and fast.

After validation of the basket, choose to pay with Kwixo in 1 installment or in several monthly installments in 2, 5, 10 or 20 monthly installments

On the Kwixo payment page, you can benefit from the payment service after receipt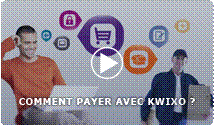 How to pay online ?
If you are already a member: Enter your username, email or mobile number, and your Kwixo password.You can pay for your purchases in 1 click
If you are not a member : Register a bank card and create your Kwixo profile for free. Your order is validated! It's simple. Once registered, you no longer need to enter your bank details for your future payments.
Benefit exclusively payment after receipt
The advantages of payment after receipt:
· You trigger payment for your order once your item is in hand.
· If you suspend your payment, the Kwixo member area becomes a privileged place for dialogue with merchant sites.
· You have received your order. Are you satisfied. You authorize the debit of your credit card.
· You have received your order. The order does not meet your expectations or you are not satisfied with your purchase. You suspend payment on the Receive and Pay interface.
· You have not received your order. You suspend payment on the interfaceReceive and Pay.
Within 30 days of no news from you, Receive and Pay will automatically debit your account for the amount of your purchases made on DIAMANT-ANVERS.com
· Payment by check
This method of payment is only available for orders from residents in France the check is issued by a bank with headquarters in France or Monaco: Your check must then be made payable to DIRECTGLOBE, and sent, with references to Your order, at DIAMANT-ANVERS, 149 Av du Maine, 75014 Paris (France); the cashing of the check is carried out upon receipt.
· Payment by bank transfer
In this sense, after completing your order, you will receive details of our bank details by email.
· Pay by phone
Maison DIRECTGLOBE also offers you a method of paying for your purchases directly by telephone with our customer advisers. To make your payment by phone or for any question relating to payment, do not hesitate to contact our customer advisers au free number 0800 904 603 from Monday to Friday from 9 a.m. to 00 p.m..
· 100% secure Wirecard payment by card
·

On DIAMANT-ANVERS.com, you can pay with the following cards: Visa, MasterCard, or Carte Bleue. The amount of your order is debited when your order is ready to be shipped.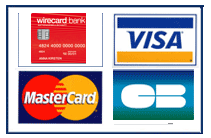 We use a secure payment system according to SSL standards, the most secure and widely used encryption protocol today. Your bank details are directly encrypted (at the maximum standards authorized by the authorities, ie 128 bits if your browser allows it) and sent to our bank payment organization wirecard System, without even going through our site. DIAMANT-ANVERS.com therefore never receives banking authorization. It is directly managed by Wirecard. Thus, DIAMANT-ANVERS does not store any of your banking information.
You can also, if you wish, pay for your order by other means of payment:
· Payment by Paypal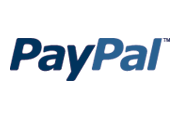 Paypal

is a free, fast payment solution: because you no longer need to enter your card number or your secure address: because you no longer communicate your financial information to merchants: they are stored only at

Paypal

.

1. What are the accepted payment methods?

We accept several payment methods: - Credit / Debit Cards: We accept most credit and debit cards except American Express cards. - PayPal: if you have a PayPal account and you are more comfortable using this payment method, you will only have to make the payment, we will send the information by email and we will provide you with your order number . - Bank transfer: a safe and convenient method for high transactions. If you wish to pay by bank transfer, contact us by email at contact@DIAMANT-ANVERS.com or call us on 0800 904 603 (free number from mainland France) or 00 33 177475121 (from abroad) and we will help you send our bank details as well as the instructions to follow for the transfer. - Payment upon receipt of the merchandise: Your account will only be debited once the merchandise is received. We offer payment facilities between 3 and 60 times (with interest). Note: This service is only available for customers residing in France. - Wirecard Bank: all transactions from all countries - Check

2. The online payment system does not accept my card. What can I do ?

Do not worry. This is surely due to a typing error when entering your information - Card holder: enter the name as it appears on the bank card - Card number - Security number: the last 3 - 4 digits that appear on the back of your credit card. - Postal code: the postal code of the billing address may be incorrect. You can check this data and correct it in order to complete the purchase process.

In some cases, the bank card is rejected for the following reasons: - Rejected by the bank: the bank can block the transaction if the amount of the transaction exceeds your limit or if the card has not been used for a long time. In both cases and for your safety, the bank will automatically block the bank card in order to avoid fraud and theft. - Master Card security code / VISA verification code: in order to fight against online banking fraud, the banks have introduced a novelty which consists in introducing this code when you buy online. Remember, you will be asked before entering your card details. In case you have forgotten it, contact your bank at the number that appears on the back of the bank card. The advisor will ask you a few security questions in order to authorize the card. Do not worry about your order, it will be automatically saved in the shopping cart.

3. When will the payment be effective on my Credit Card?

The bank card will create a sort of shadow in your bank account, which means that the bank is in the process of processing this transaction. As soon as you make the payment, your bank will authorize the amount for this transaction. The final agreement for the payment will be made in 2 - 3 days, and will be reflected on your bank statement like DIAMANT-ANVERS or DIRECTGLOBE. On the other hand, the payment method upon receipt of the goods will only reflect the transaction once the goods have been delivered.